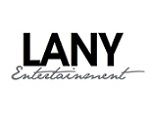 LANY Entertainment (aka LANYfilms), is an Emmy®-nominated independent bi-coastal entertainment company, creating quality productions of all media from start to finish. These projects may include feature motion pictures, short films, documentaries, behind-the-scenes coverage, and quality web content.
Our company helps pioneer professionalism in the world of new media, defining the true meaning of 'new age' entertainment. Helmed by an award-winning and record-breaking  director, Gregori J. Martin, the team consists of young Hollywood professionals who collectively specialize in all areas of today's entertainment industry.
Differentiating ourselves from most entertainment companies, LANY Entertainment can efficiently work with various budget ranges from micro to multi-million dollar budgets. Our ultimate goal is to give our clients the highest production value possible for the lowest costs.
LANY Entertainment is currently in pre-production on Season 3 of the Emmy® nominated series THE BAY, starring a roster of TV icons and well recognized faces, including Mary Beth Evans (NBC's Days of our Lives), Kristos Andrews (X Games Champion and Guinness World Record Holder), Charles Shaughnessy (CBS's hit sitcom The Nanny), and many more.
As one of our first productions, LANY Entertainment produced the motion picture dark comedy LIGHTS OUT, starring world-known film stars Doug Jones (Hellboy), Academy Award nominated and Golden Globe winner Sally Kirkland (Anna), and the infamous WWE wrestler Rowdy Roddy Piper.  The film is currently in post-production.
Filmed on location in New York City, LANY Entertainment recently completed the SAG New Media project, THE SOUTHSIDE,  based on the true story and tragic death of Robert Areizaga Jr.  Two industry screenings of THE SOUTHSIDE took place on Monday, Feb. 27, 2012 at Tribeca Cinemas in New York City.  The film is being submitted to all major film festivals with a public release date anticipated for early 2013.
In conjunction with TWD ENTERPRISES and Invivid Media Inc., LANY Entertainment is presently in pre-production on the television pilot "Straight Talk with Tonja Walker."  LANY Entertainment is also in post-production on the feature dramedy currently under the working title A PLACE CALLED HOLLYWOOD.
We at LANY Entertainment strive to provide our clients with a successful and highly profitable timeless masterpiece! It's the quality of the work flow and enthusiasm of our team that consistently attracts some of Hollywood's greatest!
Contact Us: contact@lanyfilms.com
LANY Entertainment
7095 Hollywood Blvd #678
Hollywood CA 90028