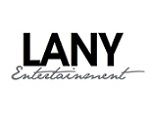 LANY Entertainment, (aka LANYfilms), is a multiple Emmy® Award-winning independent bi-coastal entertainment company founded in 2010, creating quality productions of all media from start to finish. Our projects include feature motion pictures, scripted television, documentaries, behind-the-scenes coverage, commercials, and quality web content. Projects currently in production include LANY Entertainment's nine-time Daytime Emmy® Award-winning and seventeen-time Emmy® Award-nominated indie drama series THE BAY, currently available on Amazon Prime and Amazon Instant Video, and Emmy® Award-nominated THIS JUST IN, a teen situation comedy co-production with Associated Television International (ATI), airing Saturday mornings on POP TV.
LANY Entertainment helps pioneer professionalism in the world of new media, defining the true meaning of 'new age' entertainment. Helmed by a multiple Emmy® Award-winning and record-breaking producer and director, Gregori J. Martin, and multiple Emmy® Award-winning actor, producer, X Games champion, Guinness Record holder Kristos Andrews, the team consists of young Hollywood professionals who collectively specialize in all areas of today's entertainment industry.
Differentiating ourselves from most production companies, LANY Entertainment can efficiently work with various budget ranges from micro to multi-million dollar budgets. Our ultimate goal is to give our clients the highest production value possible for the lowest costs.
We at LANY Entertainment strive to provide our clients with a successful and highly profitable timeless masterpiece. It's the quality of the workflow and enthusiasm of our team that consistently attracts some of Hollywood's greatest!
Contact Us: contact@lanyfilms.com
LANY Entertainment
4401 Wilshire Blvd.
Los Angeles, CA 90010