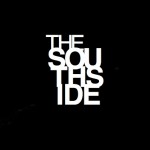 Filmed on location in The Bronx and Yonkers, NY, LANY Entertainment recently completed the SAG New Media project, based on a true story, THE SOUTHSIDE.  The film is being submitted to all major film festivals with a public release date anticipated for early 2013.
CLICK HERE TO VIEW THE SOUTHSIDE OFFICIAL TRAILER
CLICK HERE FOR INFORMATION REGARDING THE INDUSTRY SCREENING OF THE SOUTHSIDE.
LANY ENTERTAINMENT presents in association with NEW UNIVERSE PICTURES
a GREGORI J. MARTIN film "THE SOUTHSIDE" starring KRISTOS ANDREWS
DOUGLAS SANTIAGO, CUBAN LINK, ANTHONY AQUILINO
with NICOLAS COSTER and MIRIAM COLON
executive producer GREGORI J. MARTIN
produced by DERRELL WHITT and ANTHONY AQUILINO
written and directed by GREGORI J. MARTIN